The Story
The proclamation by Marc Andreessen that "Software is eating the world", and the realization that every business relies on software, both gave the DevOps movement its purpose to deliver it faster and better.
---

Electric Cloud had the vision of becoming a DevOps market leader in automating application deployments at scale.
Role: 1st Designer, UX, UI, VD + Branding
Objective: establish UX processes, its deliverables, and design partnerships
Deliverables: information architecture, wireframes and visual design for final UI
Team: I hired a contractor to assist with UI patterns, and started a design team of 3.
The challenge
Ship a sales-ready product in 12 months, and consumerize enterprise software by designing a user experience that is desirable in a domain that has conventionally been drab with clunky task flows.
At 23 months, we acquired our first customer: Raiffeisen Bank
The approach
To consumerize an enterprise user experience, we posited that desirability would be in the intuitiveness from clear mental models to understanding the Web application's logic.
We first developed a taxonomy and nomenclature to describe abstractions. This common language enabled us to discuss broad feature concepts effectively.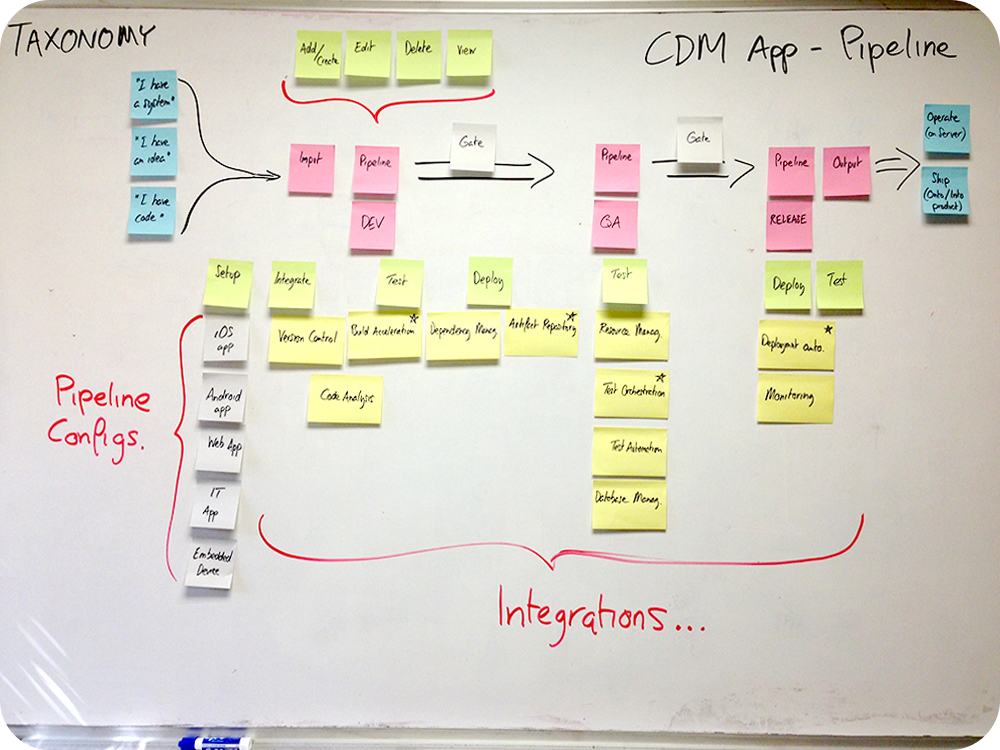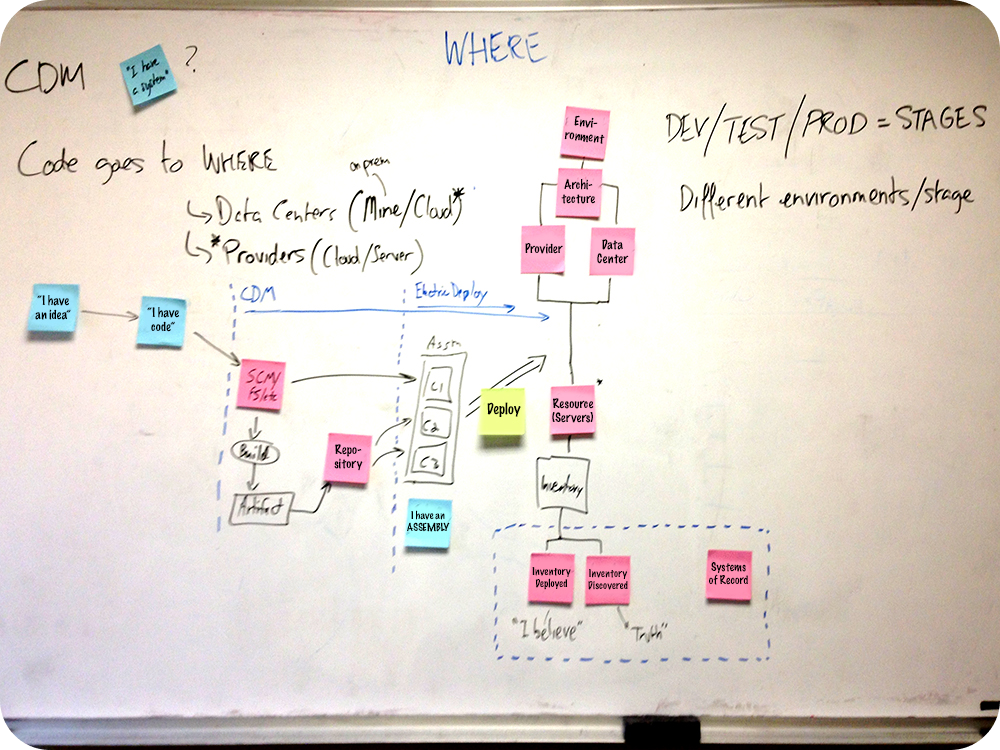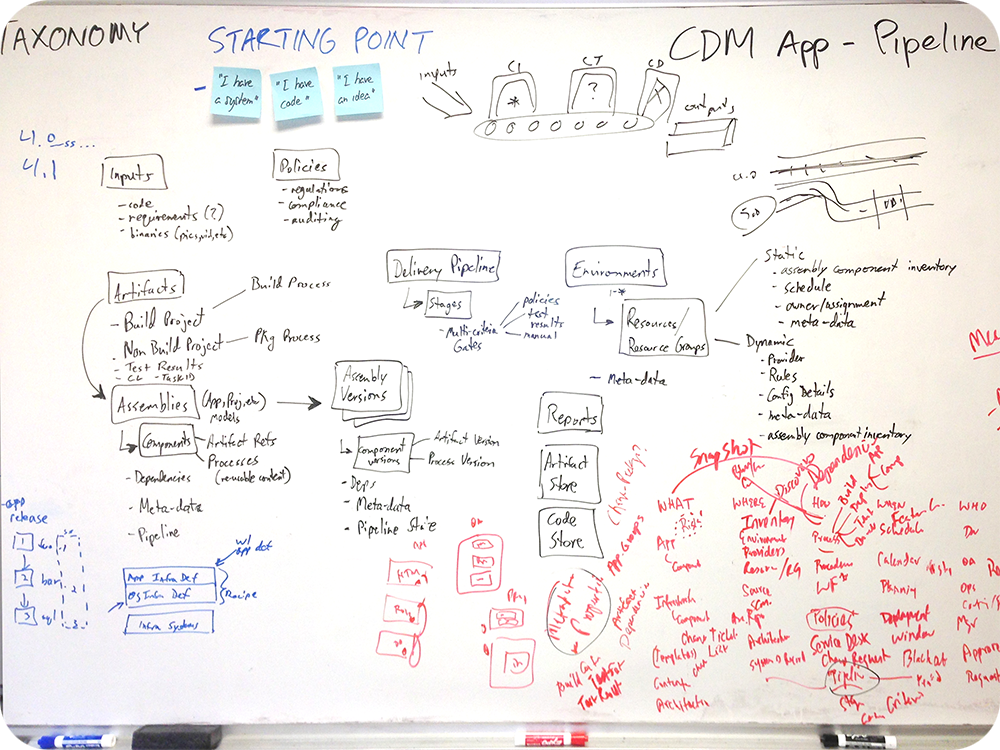 ---
We gathered the top requests from the Customer Advisory Board,
attended DevOps Meetups to find out about trending discussion topics, and
conducted user research with field study and interviews.
We surveyed the top 4 companies with similar offerings,
conducted a competitive analysis and,
determined where we could create a better user experience, as well as differentiate our product esthetic.

---
We ideated from examples of real world transportation infrastructures to explore metaphors that convey flexibility in delivery. This resulted in building an architecture that allowed functionality to be added in a modular manner.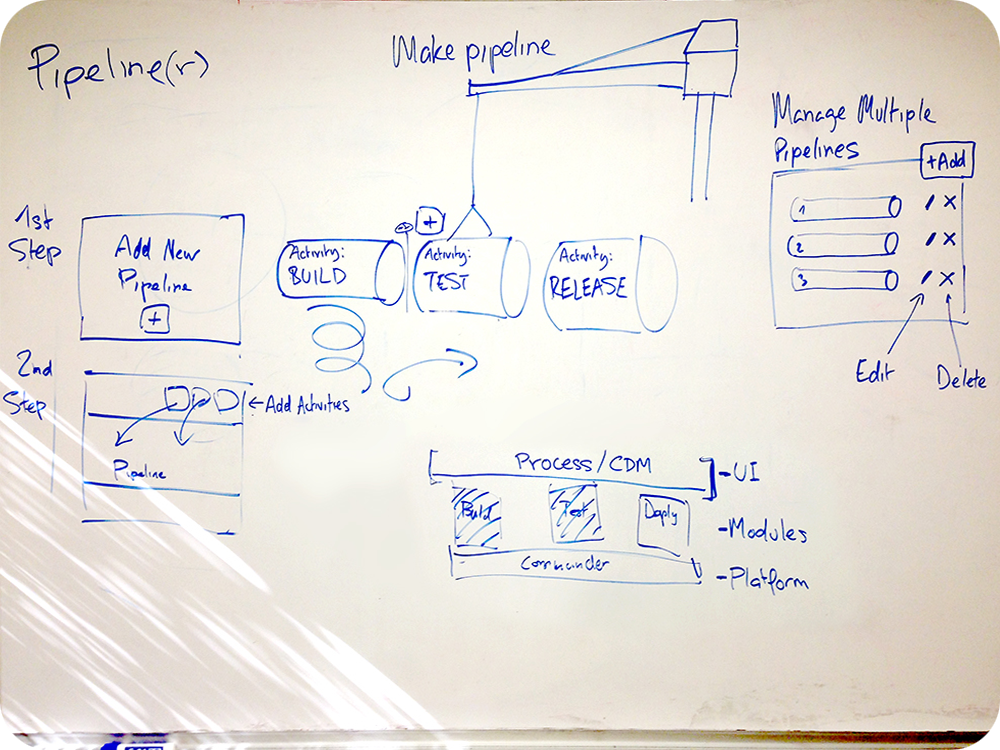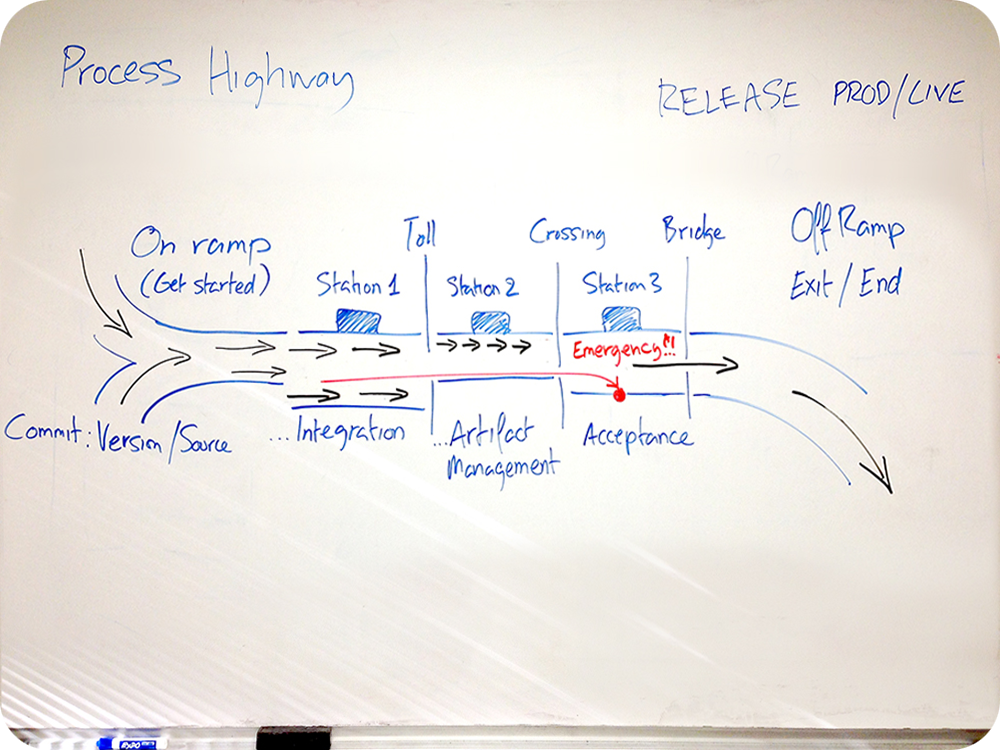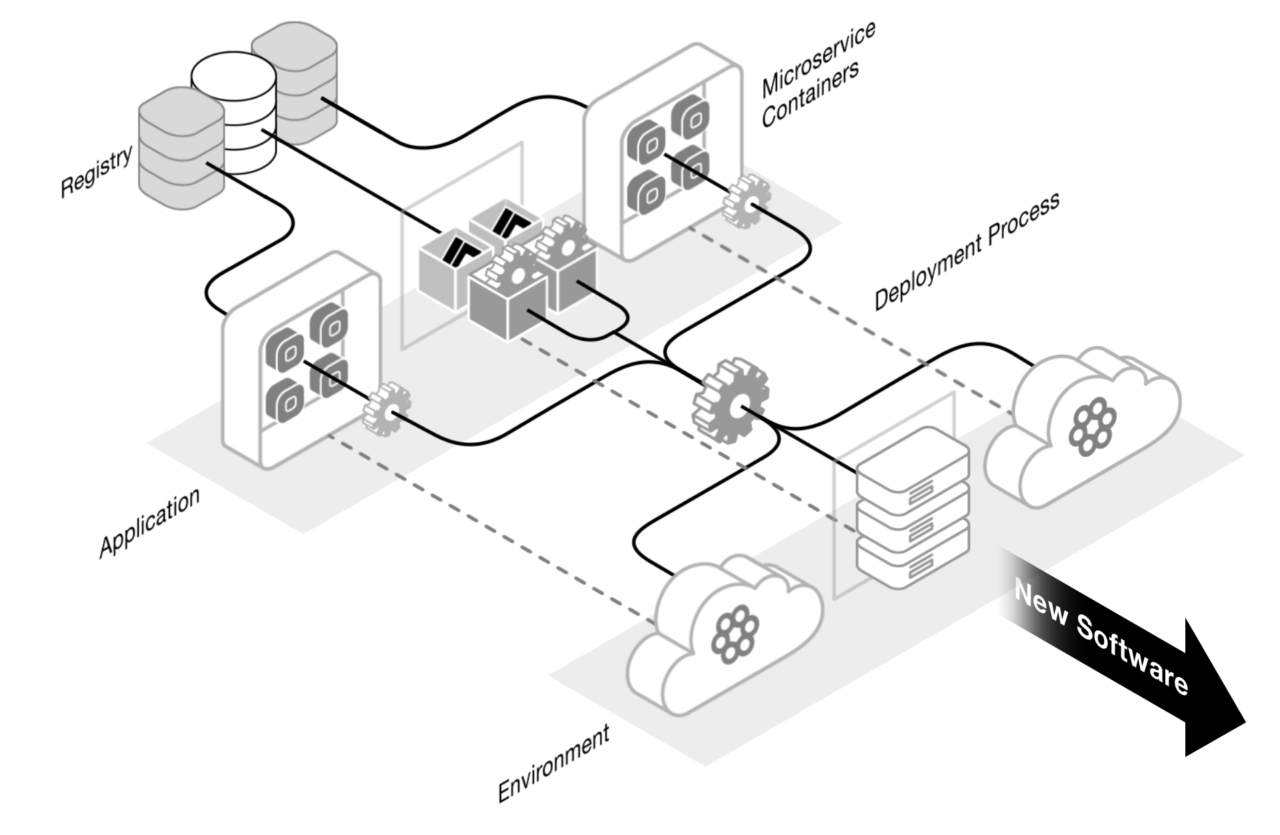 The architecture had attributes to give large organizations and their teams long ranging advantages to accelerating the delivery of their software.
With scalability, flexibility, and adaptability comes complexity. The user experience would have to clarify these strengths.
---
We defined core characteristics to guide design decisions for the long-term. We consistently improved the user experience along 3 attributes: speed, visualization, and collaboration.



---
The identity of the product revealed itself as a wave to express the notion of seamless continuity in moving software improvements through the phases of Development, Quality Assurance, and Production.
---
We developed CRUD UI patterns and visual editors for creating and updating applications, components, processes, and environments.

---
The primary inputs for creating automations are defining properties, and entering parameters.

---
For Development Teams
(Click image for slideshow)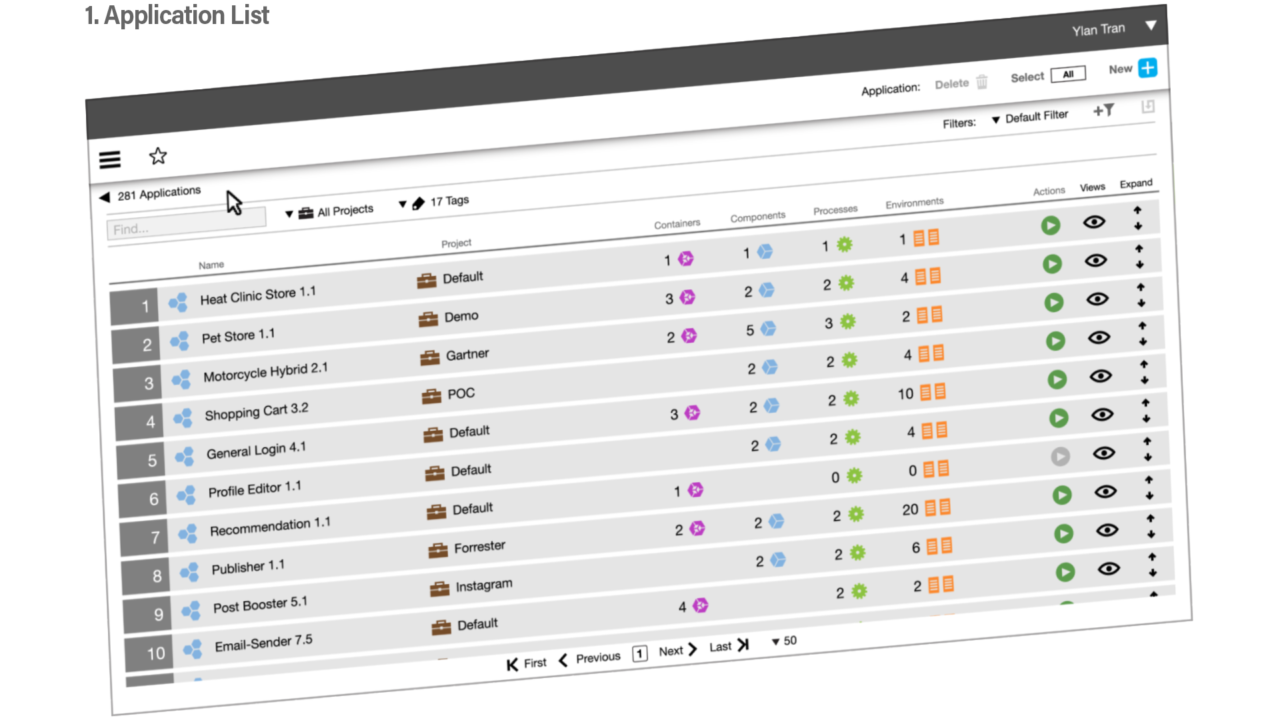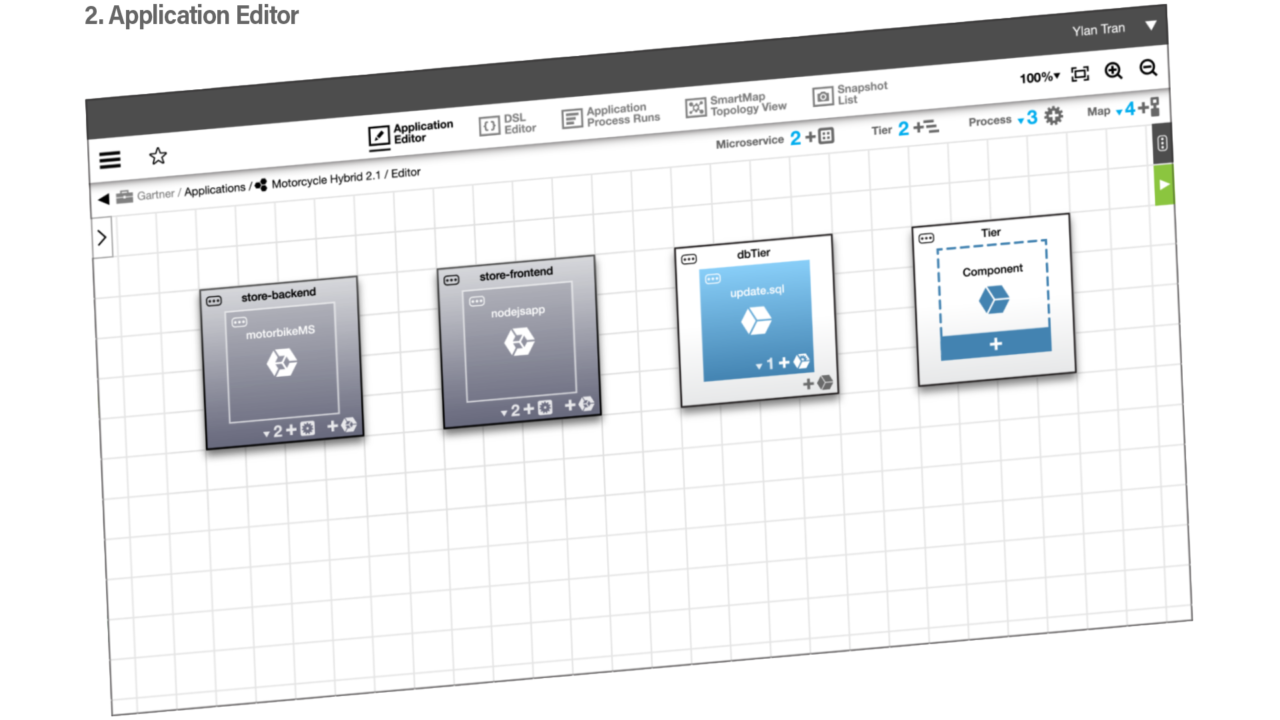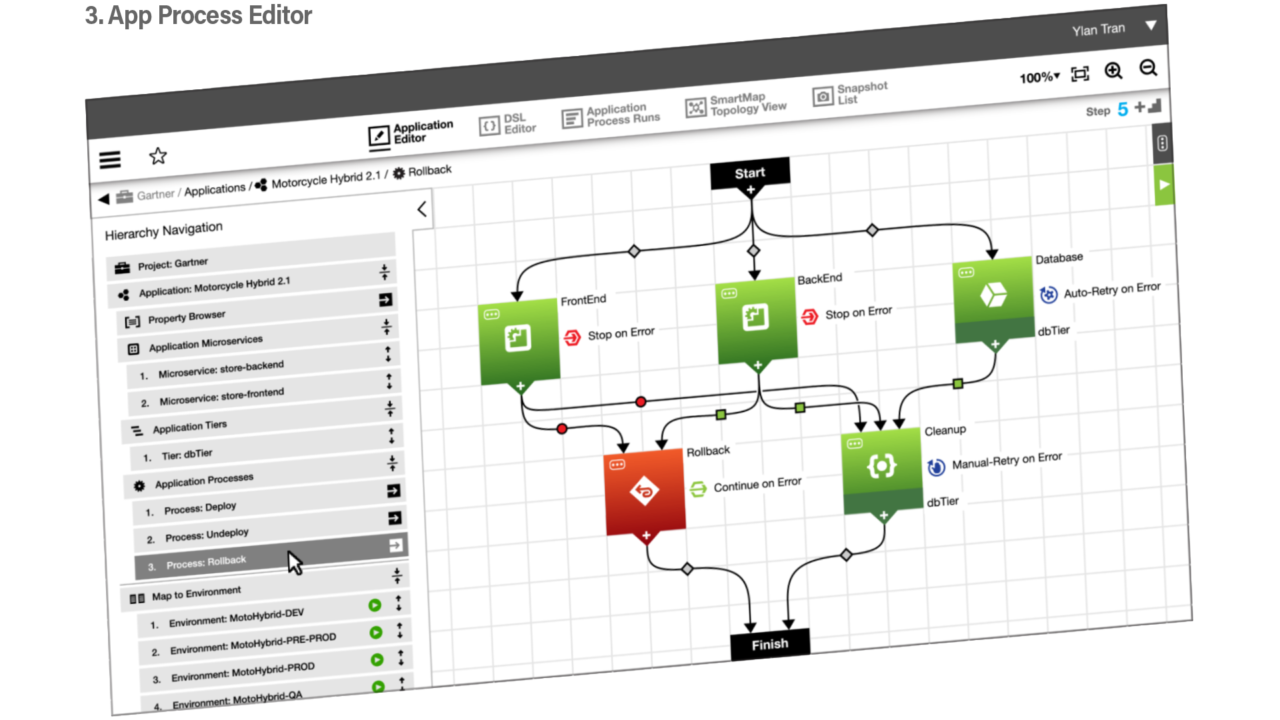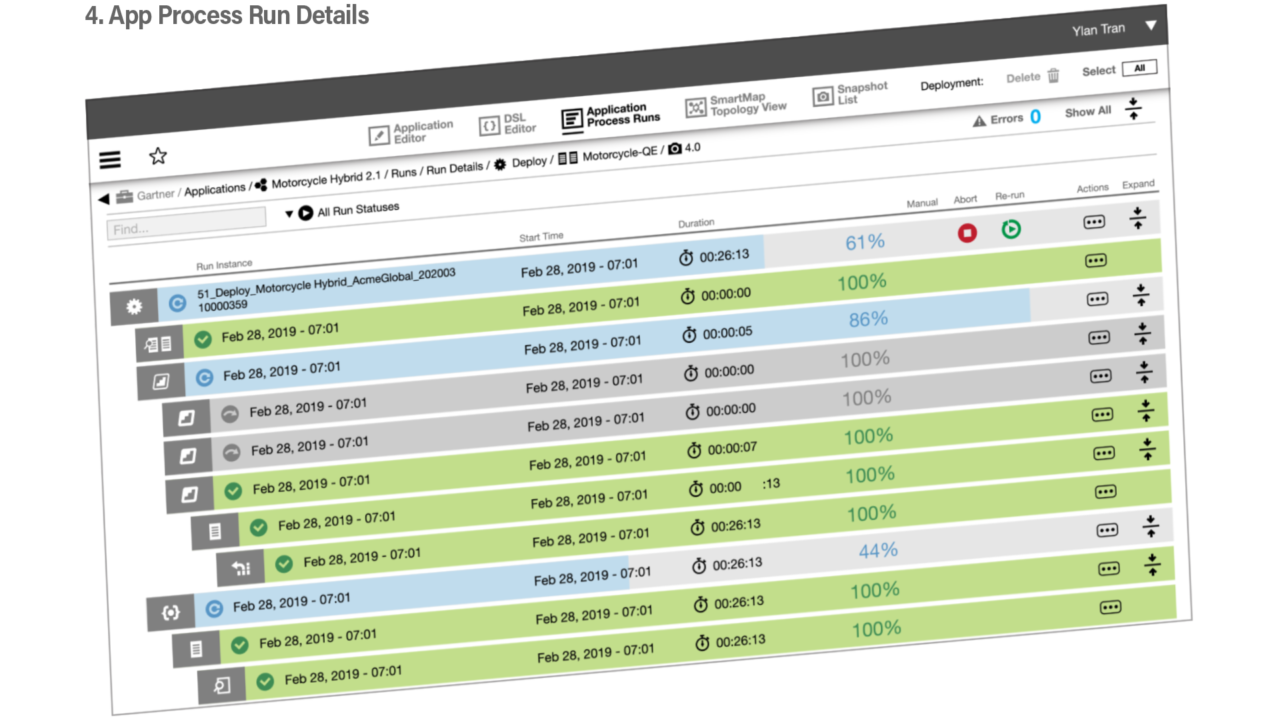 ---
For Operations Teams
(Click image for slideshow)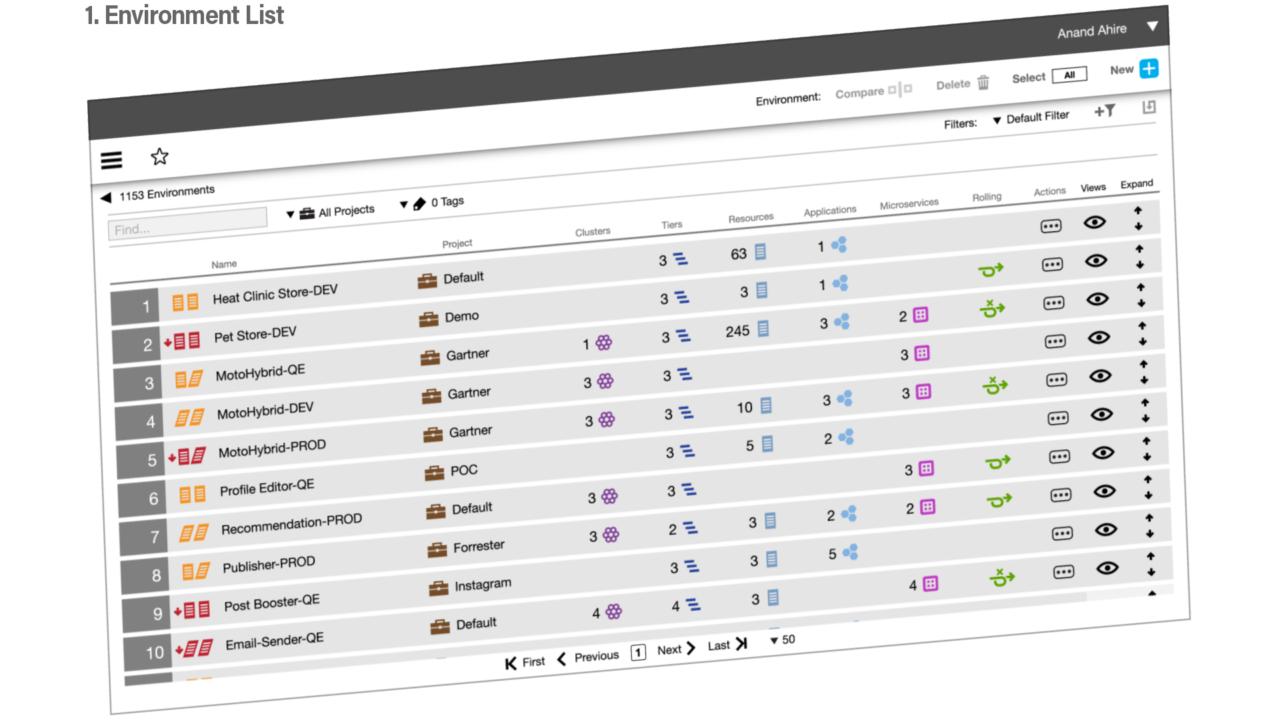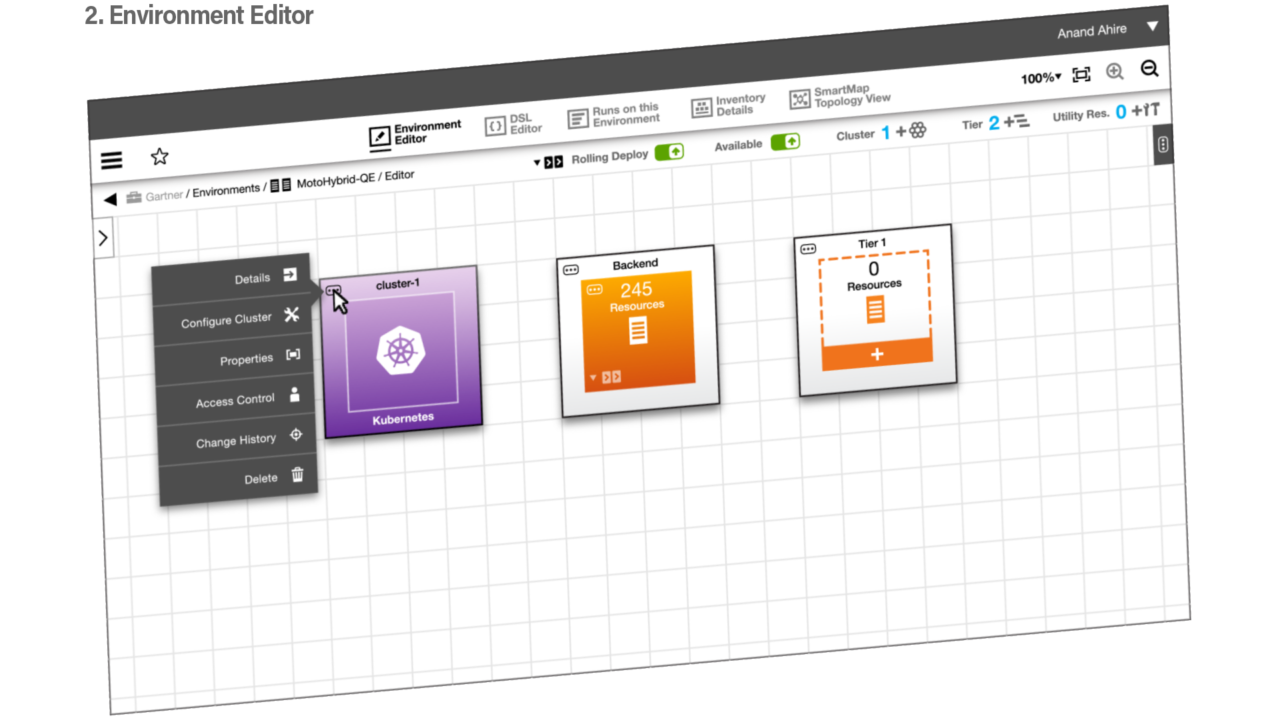 ---
Outcome
The 12-month target timeline to ship the MVP required an additional 6 months for it to be sales-ready with sufficient functionality to compete against incumbent solutions.
Some of Electric Cloud's existing customers who had contributed in shaping the early concepts of the new product, were not early adopters however.
Zero-to-one was achieved with the first customer, Raffeisen Bank, which set a precedent other financial institutions took note of with QuickenLoans, Scottrade, and Etrade choosing EC Flow as their DevOps platform, after additional functionality was developed.
Within 3 years, revenues from EC Flow added $15M ARR, and increased up to $24M over the following two years.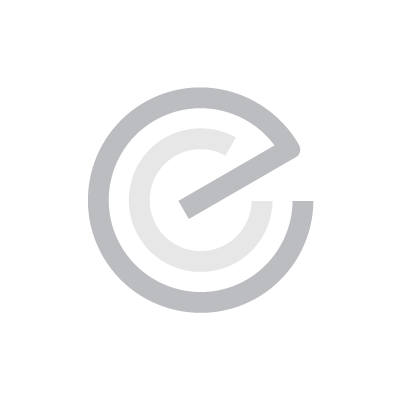 Electric Cloud was a $30M+/year company, backed by Mayfield, USVP, Rembrandt, and Siemens Venture Capital, whose products help customers deliver better software faster by automating deployment processes across on-premise & public/private cloud environments. The company is a leading provider of DevOps solutions across a variety of industries including Financial Services, Automotive, IoT, Networking, Mobile Devices, Semiconductors, and Web/eCommerce.
(Acquired by CloudBees in 2019)
---
User Research ➜
Solutions to getting input
Consumerize Enterprise UX ➜
DevOps Web Application
Core Function UI redesign ➜
Release Automation
Innovation in DevOps UX ➜
Runtime Visualization
Data Visualization ➜
3D Network Topology
Enterprise Mobile UX ➜
Commercial Real Estate Sales
Short Stories + Interactivity ➜
Branded Episodic Content